Du er her:
P-47 Thunderbolt Elektrisk RC fly - ARF
Beskrivelse
P-47 Thunderbolt RC fly fra Starmax er en stor-skala model med et vingefang på 1,6. Denne funktion-pakket model er let og hård. Denne plan har været fremragende stabilitet. En erfaren pilot vil få det til at udføre inde loops, uden løkker, aksiale ruller, omvendt fly, knivsæg, stall drejninger og hammerhajer. P>

radiostyrede kopi af P-47 Thunderbolt er 85% monerad med alle servoer, motor og ESC installeret. Denne model er beskrevet som ARF (næsten klar til at flyve), alt hvad du behøver for at flyve er inkluderet med undtagelse af radio-sender, modtager og 8 AA batterier, der fås som ekstraudstyr ovenstående . p>
P>
p>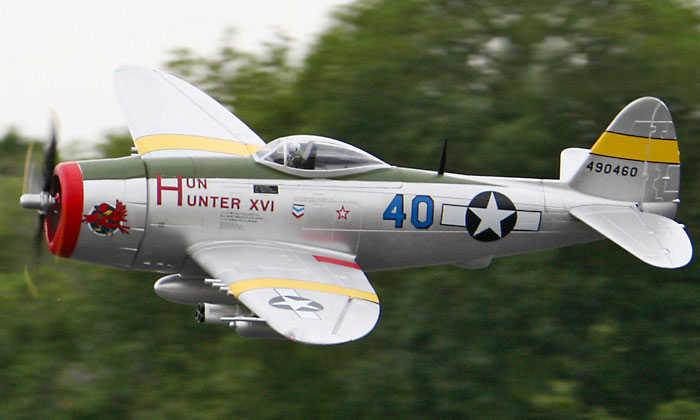 P-47 Thunderbolt har många funktioner som avtagbar huvudbyggnaden, återgår, LED navigering, arbetar drop-gångjärnen flikar gör det möjligt att bromsa landning, precis som i full skala planet. Detta plan kommer att passa alla piloter ut och definitivt inte besviken. P>
P-47 Thunderbolt HAR manga funktioner, sa SOM avtagbara vingar, fälls OCH LED Navigering. Detta planen Kommer Att Passa Alla piloter where ute OCH Definitivt integrerad Kommer Att besvika. P>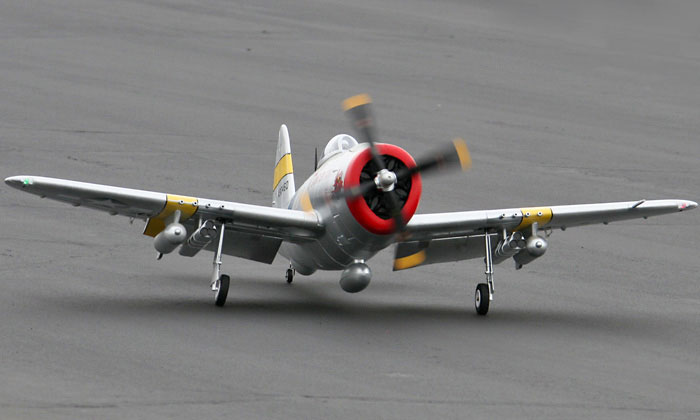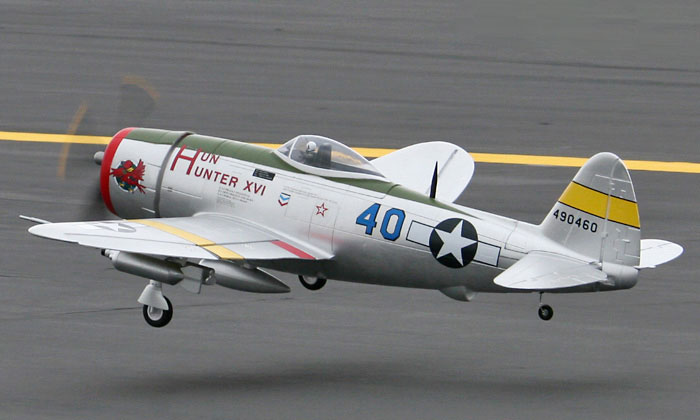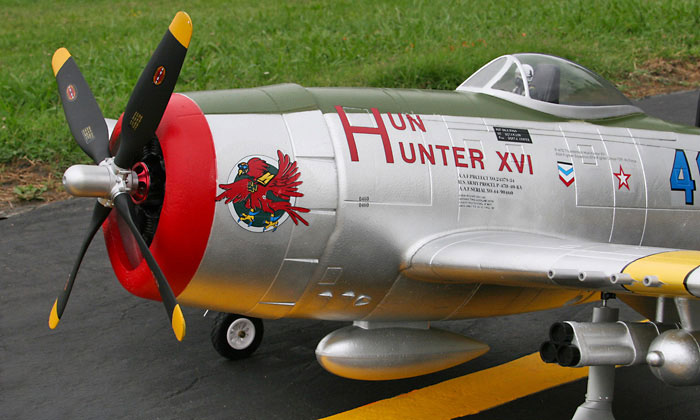 The P-47 Thunderbolt has many features like detachable main wing, retracts, navigation LED, working drop-hinge flaps allowing to slow down the landing, just like the full-scale plane. This plane will suit all pilots out there and definitely will not disappoint.
P-47 Thunderbolt (aka "Jug") var den største, tungeste og dyreste fighter i historien, drevet af en enkelt motor. Det var en af de vigtigste amerikanske Army Air Forces (USAAF) fighter iandra Verdenskrig. P-47 var effektiv i luftkamp, men også en meget effektiv plan for jorden angreb. Den havde otte .50-kaliber maskingeværer, fire pr fløj. Når den er fuldt lastet P-47 kunne veje op til otte tons. P>
Funktioner
Super Scale, Simulation Detail og udseende li>
fremragende ydeevne og stabilitet! Li>
Enkel og nem at montere li>
Lavet af EPO Flex skum til fremragende slagstyrke li>
Aftagelig hovedfløjen, fremragende til transport li>
Om 15 minutter flyvetid på hver opladning li>
Specifikationer
Kræves før brug
6 kanaler sender og modtager li>
8x AA batterier li> ul>
Reservedele, opgraderinger og accessories
Vi anbefaler også
Måske vil du også være interesseret i disse produkt(er)?
| | | | | |
| --- | --- | --- | --- | --- |
| | | | | |
Tags på produktet